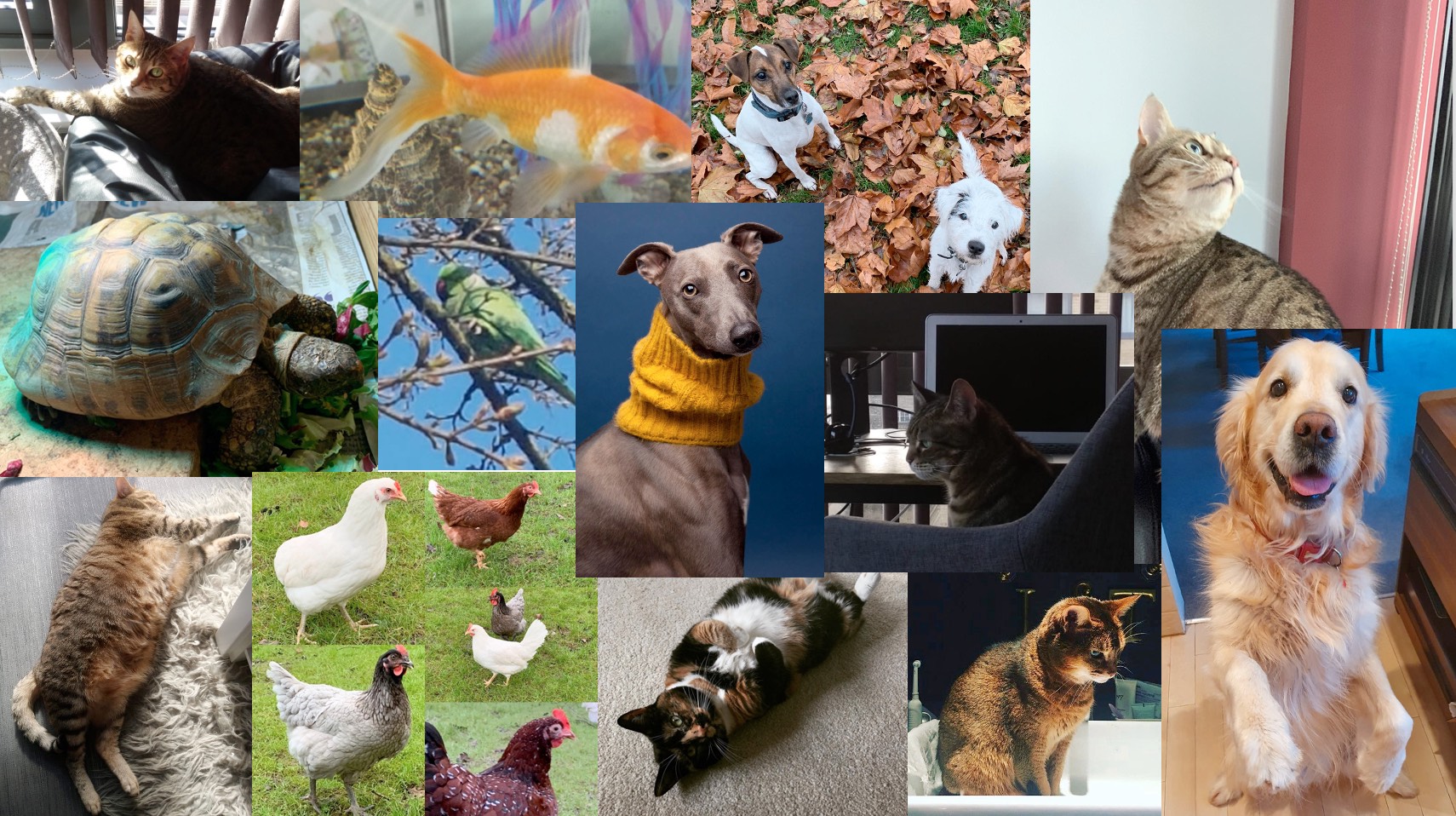 Luna, Esme, Chips, Bentley, Cookie, Dorothy, Pips, Bubbles, Sunny…on WFH week #3 we got to sharing pics of our pets!
The companionship these splendid creatures offer us is rather enhanced in these extraordinary times.
Pets can do wonders for mental wellbeing, which is one of the hidden challenges of the sudden change of working routine from office to home.
From time to time, we all need a break. This is why we all love and look forward to our holidays but…
…who would have thought that even holidays could be disrupted!
For most employers, one way or another, this is now a sensitive topic.
Here are two opposite examples:
Thankfully, Krescendo does not fit with either extreme. Like all, we have no idea how long this situation will last and we are encouraging employees to maintain a balance between work and rest: Negotium and Otium, like the ancient Romans.
This means planning to take time off "as normal" even if it means staying at home. It won't be like going to an exotic location but will be an opportunity to wind down from the focus of work.
Ivelina, one of our PMs, was the first to holiday at home and she shared this feedback with us:
"As we moved into working from home, I decided to take a week off to help myself with the transition.
It was important for me to create new habits and change my mindset of 'my house is entirely for relaxation' to 'my house will now also be used for working on a daily basis' but not confuse this with 'my house will now only be a working environment'.
During my week off, I thought of ways to create a working space at home and also find hobbies/things to do whilst at home to keep my mental health up.
I went online and found a couple of Mindfulness books which to use to relax and de-stress.
I have never exercised in my life but living with people in the higher risk group means I should try and not leave the house, so I found a TV Channel that focuses on exercises of all ranges, from meditation to cross fit and during my week off I created the habit of doing some form of exercise at home.
The rest of my time was spent on sleeping and trying to create a lockdown from the snacks cupboard.
I got back to work a week later with a better plan of separating work and pleasure whilst being in the same space.
Taking the time off even to stay at home is very important during such uncertain times, just to relax your mind and focus on hobbies!
I would say it is a must!"
STAY SAFE, KEEP WELL AND… TAKE TIME OFF!